Have Your Leaders—from First-Time Managers to
High-Level Managers—Developed the Skill Set They Need to Lead Effectively?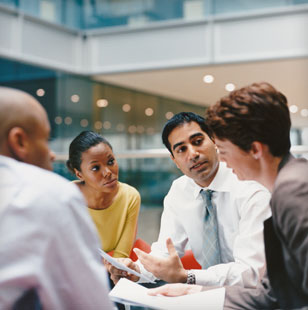 Having previously worked with first-time managers to high-level leaders in manufacturing, healthcare and higher education—just to name a few industries—leadership expert Pam Wyess helps leaders problem solve and make good decisions, choose words carefully and be personally accountable.
In her roles as a coach and consultant, Pam works with all levels in an organization, although her passion is in developing first-line and middle managers as well as service providers. 

Coaching and Consulting
Partnering with large and small organizations, Pam helps leaders create positive, successful workplaces as a result of engaged employees, strong leadership, fabulous service and a strong organizational culture.  Her areas of expertise include:
Leadership
Management
Customer service
Communication
Change initiatives and management
Employee orientation
Professional development at all levels
Interested in Hiring Pam Wyess?
Help your leaders—from first-time managers to high-level managers—develop the leadership skills they need to succeed. Contact 10-4 Solution™ directly at (734) 429-5249.